The Curiosity Unlimited Board of Directors is made up of fifteen volunteers who are members in good standing of Curiosity Unlimited. Members are sought out for their individual qualities of integrity, capability, and thirst for knowledge. Working within the organization's by-laws, they have general supervision of the affairs of Curiosity Unlimited, select speakers for the year, select scholarship recipients, and ensure the accounts are managed efficiently. The Board decides on organizational policy, and makes sure that the policies are carried out.
The Board meets on the 2nd Friday of the month just prior to the Lectures except in December and May. Additionally, it meets the 2nd Fridays of August and January. There are no Board meetings in December, May, June, or July.
If you would answer "yes" to any of the following questions, please consider serving on the Curiosity Unlimited Board of Directors:
Are you interested or "curious" about faculty interests?  Interested enough to interview faculty members?
Are you a task-oriented person? (i.e. working on schedules, contacting people, making reservations, etc.)
Are you interested in helping deserving students via scholarships?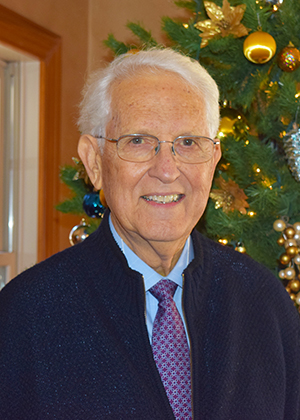 Bob Cate has been a member of Curiosity Unlimited for many years and has been on the Board of Directors since 2011, serving as President 2014-15, Vice President since 2016, and Hospitality Chair since 2012.

The group name, Curiosity Unlimited, fits in with Bob's interests over the years.  In childhood, his goal was to be a journalist; but, ever curious, he pursued the careers of research physicist and clinical psychologist before retiring in 2004.
Being on the Board allows him to pursue his interests by identifying UCCS faculty speakers from a wide range of topics.